Latest Granny Scenes
Sally's waiting for an ass-banging!
Sally D'Angelo is mad. This 63-year-old wife and granny is dressed for sex in fuck-me pumps and a blouse that her huge tits are pouring out of, but Tony is keeping her waiting. He's late. "I'm going to make him pay," she says. She looks outside and sees Tony dawdling up the sidewalk, eyes on his phone.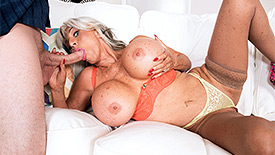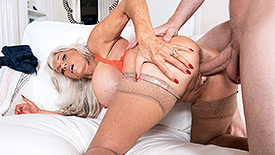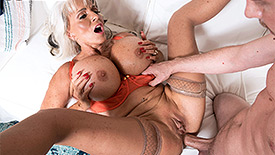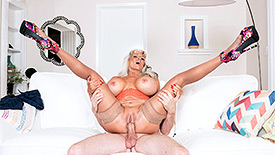 Katia meets JMac, the video
It's a Clash of Superstars as 63-year-old Katia sucks and fucks JMac for the first time. Katia is on a sun deck, wearing a sexy blue outfit, when she calls down to JMac, who's 32, to bring her a towel. Then Katia moves to a chaise lounge, where she takes out her tits and caresses them. "He's going to be so shocked and surprised to see me naked," Katia says. Yep, he is.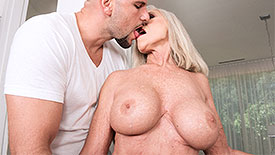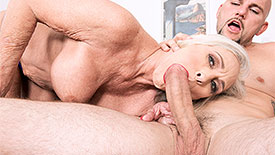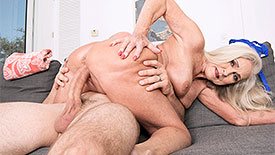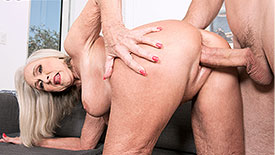 Robin Pachino gets DP'd by her new neighbors
Here's the deal. A hot GILF moves into the neighborhood. She's blonde and sexy. But something about her looks familiar. Haven't Carlos and Eric seen her before? It turns out they have.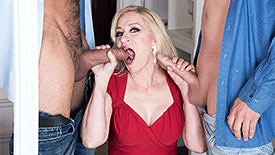 Top-Rated XXX Grannies