Latest Granny Scenes
Classy Katia does two young studs
In this scene, 63-year-old Katia, one of our most-popular grannies ever, sucks and fucks two young studs. When the scene opens, she's standing in front of a mirror, making sure she looks great. She also does. She's wearing short shorts, something most women her age wouldn't dare wear. Well, the two guys who are working in her house start talking about Katia, maybe tag-teaming her, and she overhears them.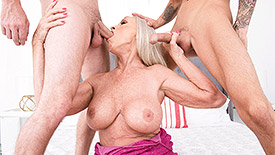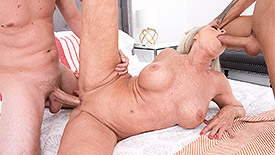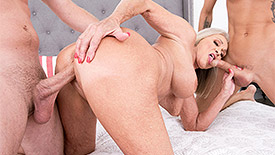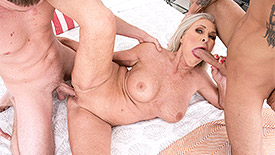 A 67-year-old who knows exactly what to do
When this scene opens, 67-year-old Blair Angeles is lying in bed with a man. A man she met minutes earlier, by the way. She's wearing a tight, short, red dress and stroking his leg. "I'm a grandmother," she tells him as she keeps stroking. "That is so hot," he says.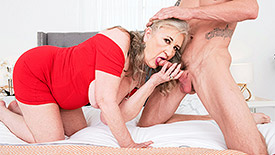 Ass-fucked by her grandson's friend
Maria Fawndeli is waiting for her husband to get ready so they can go to a party. He's running late. She's impatient. "You're worse than a woman," says Maria, who's 60 years old and wearing a sexy, cleavage-revealing dress. When Maria walks downstairs, she sees her grandson's friend, Brad, sitting on the couch.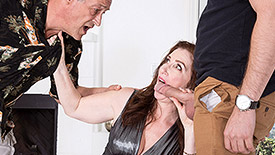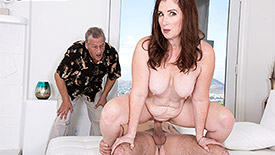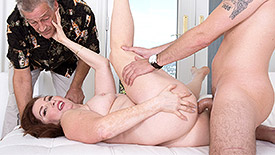 Top-Rated XXX Grannies