Latest Granny Scenes
Ass-fucked by her grandson's friend
Maria Fawndeli is waiting for her husband to get ready so they can go to a party. He's running late. She's impatient. "You're worse than a woman," says Maria, who's 60 years old and wearing a sexy, cleavage-revealing dress. When Maria walks downstairs, she sees her grandson's friend, Brad, sitting on the couch.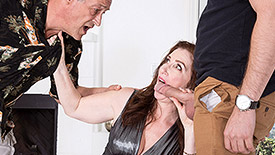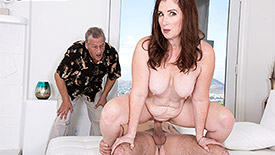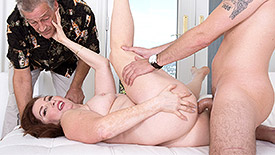 Maria tells us about herself and fucks herself
This video opens with 60-year-old wife, mother and grandmother Maria Fawndeli telling us all about herself. She's such a nice, pleasant woman. Then Maria takes off her dress and shows us how she likes to fuck her pussy with a dildo. She's such a sexy woman, too, and she loves to cum. She cums hard in this scene.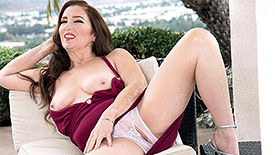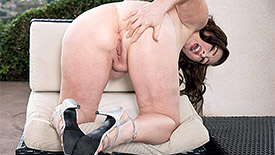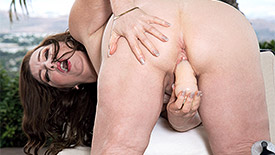 60Plus and still getting ass-fucked
This scene opens with Cammille Austin, who's 60, rubbing a young dude's chest and asking him if he's ever been with a woman her age. The answer is no, but he's about to be. Cammille, who's a real piece of ass with big tits, tight abs and long legs, has him play with her big tits and pierced nipples. She sucks his dick deep, then he fucks her pierced pussy, then Cammille says the magic words: "Fuck my ass." This is the first appearance at 60PlusMILFs.com for Cammille, a long-time 50Plus MILF with a very liberal husband. How liberal? Well, when they got married not too long ago, he filmed their wedding night..which consisted of her getting gang-banged by a bunch of big, black cocks.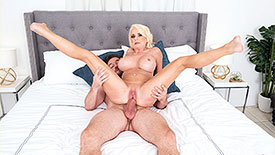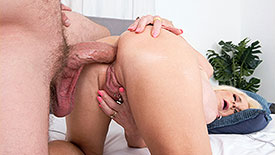 Top-Rated XXX Grannies