Latest Granny Scenes
Black on Black
Seka Black is ready to go out. She's horny, and she wants to find a big, black cock to fuck, so she's wearing a super-sexy red dress that shows off her big tits and sexy back. But she doesn't even have to leave her house to get what she wants because when she looks outside, some dude is working on his car. She knocks on the window to get his attention. He looks up.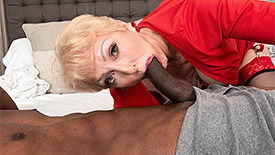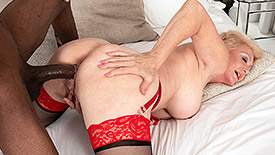 Getting to know Seka Black
Now, it's time to get to know Seka Black, a 64-year-old wife, mother and grandmother who's ready to take the GILF world by storm. First up in this video, an in-depth interview in which this beautiful, sexy blonde tells us all about herself. Then, because she can't wait to get off, she shows us her body and fingers her pussy until she cums. You'll notice that in the interview, Seka is wearing a man's dress shirt. The dress shirt belongs to her husband, who was sitting just a few feet away while the interview was being conducted.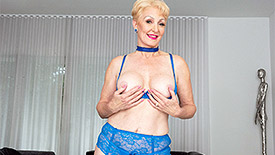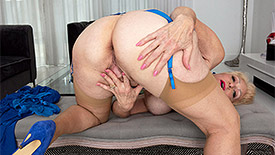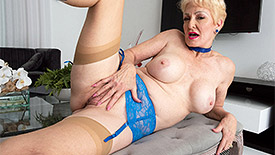 Story of a creampie
Layla Rose, a 68-year-old divorcee, mother and grandmother from Southern California, has a story to tell. "My grandson knew I was having problems with my lawn," she tells us, "and I needed someone to mow it and water my plants. So my grandson introduced me to his friend Robbie, who's a beautiful, cute little guy, and he came over one day." Robbie asks Ms. Rose what she needs done. She answers by telling him and running her hands over his body.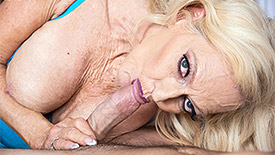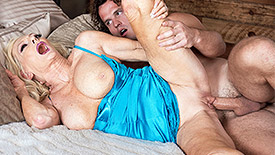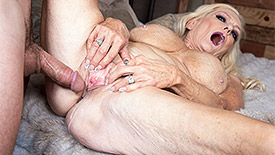 Top-Rated XXX Grannies